Dick McNary serves as President and COO of Project Control after working his way up through all aspects of managing the business, from his start as Project Manager. Under his guidance and leadership Project Control has grown substantially and added to the national recognition of Project Control as a premier project management firm. Dick's drive, industry knowledge, and desire to help people benefit the firm's clients and employees alike as he serves as a valued industry resource.
President, Chief Operating Officer
With over 30 years of experience, Gary Hall holds extensive knowledge and expertise in commercial, sports, and entertainment construction. A valued industry leader, Gary excels at bringing teams together on large, complex projects and doing so with integrity and respect. He currently represents Project Control and PC Sports as a Senior Vice President and is responsible for overseeing the Central Texas office. Gary received his Construction Science degree from Texas A&M University and was recently honored by his alma mater as an Outstanding Alumnus by the College of Architecture.
As Senior Vice President, Andrew Hunt works alongside executives and community leaders from first imagination through construction completion of their facility projects. Whether moving a wall or building a campus, Andrew brings his high-energy passion and broad technical experience to leading teams through the planning, funding, design, and construction of clients' projects. Andrew also leads our Strategic Asset Management service by providing tailored, strategic facility O&M advice. Andrew is a licensed Professional Civil Engineer, a Certified Facilities Manager, and a graduate of Texas A&M University.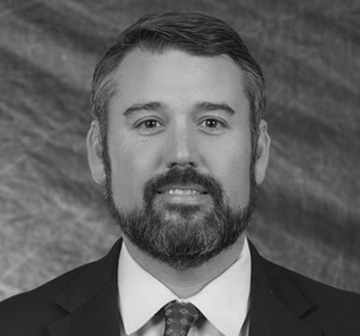 With over $1 billion in projects managed to total more than three million square feet, Anthony Calabrese brings expertise and care to all projects. Anthony's collaborative, solutions-based management style places importance on active listening with Owners and project teams. He carries this approach from project inception through Owner operation, affording client's projects the highest level of valuable scope within budget, and a facility maintainable by the Owner. Anthony achieved a Bachelor's from Devry University and a Master's from Keller University in between serving three tours in Iraq as a US Navy Seabee.
Anthony Calabrese, PMP, LEED AP
As Regional Vice President, Adam leverages his broad industry understanding in his responsibilities of overseeing Midwest operations. His general contracting experience combined with his Owner and A/E/C industry relations allow him to successfully deliver projects. Adam believes the core tenants of a successful project lie in understanding client goals, thorough planning, working with the A/E/C teammates, detailed budgeting, frequent site visits, and analyzing the lifecycle costs. Adam is a Board Member of Keep Nebraska Beautiful and an active volunteer at King of Kings Church.
Adam Hoebelheinrich, LEED AP
Regional Vice President, Midwest
Jeff Haberstroh has accumulated over 30 years of experience as a Project Manager in the San Antonio region. Jeff holds extensive experience managing bond programs and construction projects for municipalities and school districts, including most recently leading the Project Control team on the Henry B. Gonzalez Convention Center and Alamodome expansion and renovations projects for the City of San Antonio. As a Program/Project Manager, he has managed all project phases from concept, contract negotiations and pre-construction services to complete bond oversight and project operations, to budget and schedule management.
Through collaboration and building consensus, Merrill Stanley approaches each project with excitement for transforming an Owner's vision into reality. His involvement in creating facilities that have a meaningful impact upon the community is truly humbling, one that he considers a privilege and an honor. Merrill brings over 22 years of significant healthcare project management experience to his role as Vice President of Healthcare. Merrill is a graduate of The University of Texas at Austin and Texas State University.
Caleb Swanson's experience includes serving as an owner's representative and project manager on building and infrastructure projects throughout Nebraska. He appreciates developing trusting relationships with his clients while simultaneously helping revitalize and improve communities through redevelopment. Caleb's expertise lies in public and municipal projects, where he enjoys bringing together the multiple stakeholders inherent in these projects to make lasting impacts on the communities where they reside.
Marc Scott oversees Houston operations for Project Control as Regional Manager. Marc leverages his 40 years of diverse design and construction experience to manage and grow Project Control's presence in Houston and the surrounding region. Marc's career highlights include design-build and owner representation roles for clients in healthcare, refining/chemical companies, engineering management, and general contracting. He is involved with various associations including Who's Who of Professional Management, Outstanding Young Men in America, and the Design-Build Institute of America.
Ed Mullins brings over 40 years' experience in construction project and facilities management. Ed specializes in reducing cost and maximizing profits through team building, collaboration, and cost management. As a certified LEAN instructor and member of the AGC of America LEAN Construction Education Sub-forum, Ed brings a unique perspective on managing projects efficiently as well as maximizing the project benefits to the Owner and the entire team. Ed graduated from Purdue University with a degree in Electrical Engineering Technology (EET).
Ed Mullins, LEEP AP, CPC, DBIA
With over three decades of experience, Steve Cooke has immersed himself in the construction industry, transitioning from boots-on-the-ground to a multifaceted professional. His passion lies in the collaborative nature of construction projects, where teams unite to overcome challenges. Steve provides invaluable expertise to ensure seamless execution, realizing that owners need dedicated specialists to navigate our complex industry. He brings a comprehensive understanding of every facet of construction, earned through diverse roles and unwavering dedication.
Dallas-Fort Worth Regional Manager
As President of PC Sports, Tom Bond leverages over 30 years of project management expertise. His responsibilities include developing premier sports and entertainment projects throughout the U.S. and Canada. Widely respected in the industry, Tom holds a track record of successfully delivering of highly visible, high profile projects. His strategic capabilities and outstanding relationship skills are a tremendous asset. Tom's high profile sports project experience, include the new Milwaukee Bucks arena, Golden State Warriors Chase Center, and Kyle Field Stadium Redevelopment at Texas A&M University.
Tom Bond, RA, AIA, LEED AP
Chris serves as the President of Raba Kistner, Inc. With more than 30 years of experience, exclusively with Raba Kistner, Chris provides strategic leadership and is responsible for the overall operations and resources of the company. In his previous roles he was responsible for scope development, contracting, financial management, and implementation of Raba Kistner's geotechnical engineering projects across many industries for the entire company. He also served as the firm's first Marketplace Leader, responsible the business in the Houston area. After earning a B.S. from the University of Colorado, Chris received an M.S. in Civil Engineering from the University of Texas at San Antonio. He has served in state board positions for TSPE and TCEL.
Chris L. Schultz, PE, PMP
President, Raba Kistner, Inc.
Doug Beagles applies over 35 years of construction industry experience to serving clients and delivering projects across North America. He prides himself on bridging stakeholder gaps and building positive relationships among owners, architects/engineers, and contractors. Doug believes collaboration is key to helping his clients maximize their budgets for the best value project.
Mark Brooks is a seasoned professional in project delivery, leveraging his architecture background to grasp the process from concept to completion. With excellent written communication and attention to detail, he anticipates and resolves issues, ensuring successful task completion. As an owner representative, Mark thrives on leading and collaborating with project partners to surpass owner expectations while solving problems and delivering outstanding results.
Patrick Cooper is an adept problem solver who applies his significant technical knowledge to projects. He excels at building trust with clients through effective listening and transparency. With over 30 years of experience practicing architecture and representing owners in project management across various building types, Patrick also brings international experience in a multicultural setting. He is a licensed architect and a graduate of Texas Tech University.
Wayne Davis applies over 20 years of experience in construction and real estate to managing his client's projects. Wayne is proficient in real estate development, construction management, financial planning and analysis, operational risk assessment, safety planning, subcontractor relations, and relationship building both internally and externally, management and leadership.
With over 15 years of experience, Lisa Elmhorst leads all marketing efforts. Her marketing background, combined with her experience as a construction project manager, affords Lisa great insight in delivering meaningful materials in an authentic way to clients and employees. She appreciates the opportunity to serve as an advocate for advancing Project Control's reputation and visibility. Lisa holds a Bachelor of Business Administration/Marketing, a B.S. in Economics, and a M.S. in Construction Management.
With over 25 years' experience in project management, Doyle Fontenot prides himself on building cohesive and efficient teams to manage projects under tight schedules. Prior to joining Project Control, Doyle served in the U.S. Army managing facilities and construction projects. Doyle excels at managing budgets, reviewing change orders, constructability, document control, and overall project management.
Mihai Gavan applies international construction industry experience to deliver projects for his clients. He thrives on building collaborative teams and appreciates that every project is different. Mihai assists clients in thinking strategically to determine the best approach for a project. He holds a Bachelor's degree in Mechanical Engineering and is an Associate DBIA Professional.
Jessica Goodrich's leadership affords her the ability to build great relationships with her clients and AEC industry partners. She is highly skilled in writing and updating specifications and contracts, document control, and managing budgets for multiple projects. She holds a degree in Construction Management from University of Nebraska – Kearney and a MBA from Chadron State College. Jessica is involved in NAWIC, University of Nebraska-Kearney Construction Management Advisory Council, and Metropolitan Community College Construction Advisory Council.
Liz Harvey applies her 15 years' experience in the A/E/C industry as Director of Client Development in Dallas. She brings a wealth of experience in client relationship building, marketing, and public relations. Liz serves on the CMAA North Texas board and is actively involved with SMPS Dallas, Hearts and Hammers, Dallas and Fort Worth Construction, Second Wind Adopt-a-Family, and many other organizations in support of the community and industry.
Director of Client Development
Steven Hill brings over 25 years' experience to his role as Senior Project Manager and Inspector. Steven's results-oriented approach includes expertise in estimating, value engineering, managing the budget, schedule, change orders, monitoring QA/QC, and day-to-day activities of the design, construction, and move-in/close-out phases of a project. Steven graduated from West Texas A&M University.
Rob Lamberson offers clients a great perspective with a background in project management, architecture, construction administration, and commissioning. He appreciates the opportunity to work on his client's behalf, allowing them to focus on their daily responsibilities while delivering their projects on time and on budget with their best interest at heart. Rob enjoys creating and fostering relationships with all team members as he understands this critical aspect in a project's success.
With over a decade of experience, Sam Lampe appreciates the opportunity to assist owners in executing their capital project vision. He leverages his extensive industry experience, having completed projects in healthcare, hospitality, and community market sectors. Sam excels in building and managing project teams, fostering collaboration to achieve the client's goals. He is a proud graduate of Texas A&M University.
Patti McAtee applies her ability to establish and maintain strong public, private, and philanthropic relationships to expanding our Midwest presence as Director of Business Development. She brings over 35 years' experience in fundraising, community relations, campaigns, marketing, and public relations and serves as a great asset to clients in the planning stages of their capital projects. Patti actively serves on the Board of Directors for the Council Bluffs Airport Authority and World Speaks Omaha.
Director, Business Development – Midwest
Jay Merchant is an owner representative with a passion for working with people and bringing their dreams to life. With 15 years of service in the United States Army, Jay developed exceptional interpersonal skills and a knack for connecting with individuals from diverse backgrounds. His experience as an Army Recruiter honed his ability to engage and build rapport. Jay's talent in team building, analytical thinking, and forward planning enables him to keep projects on track, foresee and address potential issues, and deliver successful outcomes within schedule and budget constraints.
As an owner's representative and client advocate, Jim Michel undertakes projects as if he were part owner and holds great pride in completing projects on time, on budget, and per the owner's expectations – all while maintaining exceptional quality. Over 35 years of construction experience affords him the ability to foresee issues that may arise before they impact the project and proactively provide solutions.
With over 35 years' experience representing clients, Del Reibold enjoys the opportunity to build honest and trusting relationships with new and existing clients. His talents include negotiation, stakeholder and team management, schedules and budgets, and risk management. Del's work throughout the United States includes projects in education, corporate campuses, food and beverage, infrastructure, museums, and sports and entertainment. He holds a degree in Construction Engineering from the University of Nebraska.
John Sharpstene serves as a resourceful professional with success leading capital projects, planning, and facility management for diverse Fortune 500 and institutional clients. His 35 years of experience in design and construction makes him adept at evaluating facility and space needs, developing cost-effective solutions, and navigating high-stress environments. He believes that every client is unique and prides himself on exceeding client goals by leading collaborative teams to deliver world-class facilities.
Justin Short applies more than 25 years' experience in project management and estimating to the projects he manages. As a former owner of a construction estimating firm, Justin's unique perspective represents a key to his success in delivering on-budget and on-time projects.
Brenda Smith brings over 20 years of experience in project management and architecture. She enjoys listening to what clients need while understanding their parameters (square footage, financial constraints, timeline, etc.) and then providing guidance in selecting the right project team and making informed decisions which leads to a final project that meets or exceeds their needs and vision. Brenda holds a degree in Architecture from Texas Tech University.
Brett Wasko is a dedicated professional who finds joy in assisting clients, regardless of the task scale. With a passion for team collaboration and problem-solving, he values stakeholders and brings diverse perspectives from extensive international travel. As a Project Manager, Brett excels in building rapport, effective communication, and innovative thinking, making him an asset to clients and their projects.